The Customization Story:
Oasis Boat Docks, located in Granbury, Texas, specializes in boat dock repair and construction. They work in all phases of dock construction and repair for commercial and residential properties, primarily on Lake Granbury and the Brazos River.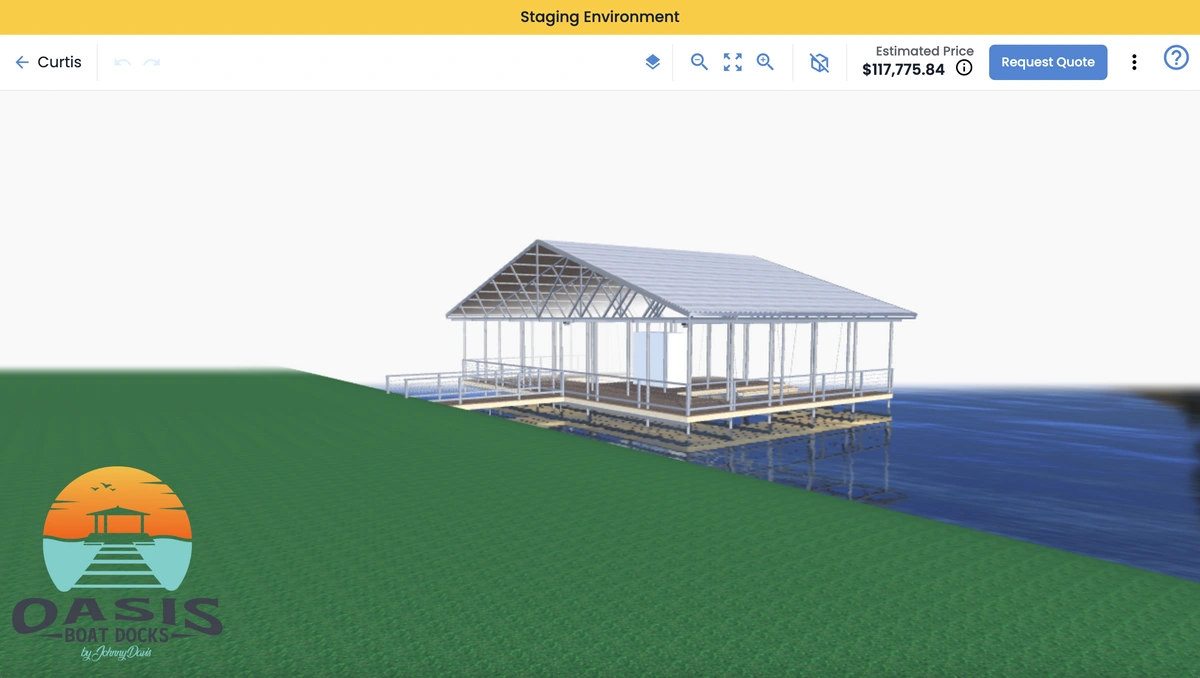 Oasis sought out a customized design tool when a new owner acquired the company and wanted to leverage technology to increase Oasis' sales. Their software allows their employees to be more effective, and helps streamline their design process.—they can now make more sales with fewer hours dedicated to onboarding the customer. RoleModel worked with them to design a system that fit their business's unique products.
Their system allows them to map customers' designs in real-time, producing 3D visualizations instantly as they go. Now, their employees can help customers design their dock in minutes, tailored to their aesthetic tastes and interests.
Oasis' custom Dock Designer solution includes their complete product suite, which includes several types of roofs, boat slips, and boat lifts. Oasis' system also allows their clients to customize the bank that the dock is adjacent to, so they can see what their dock will look like in their location.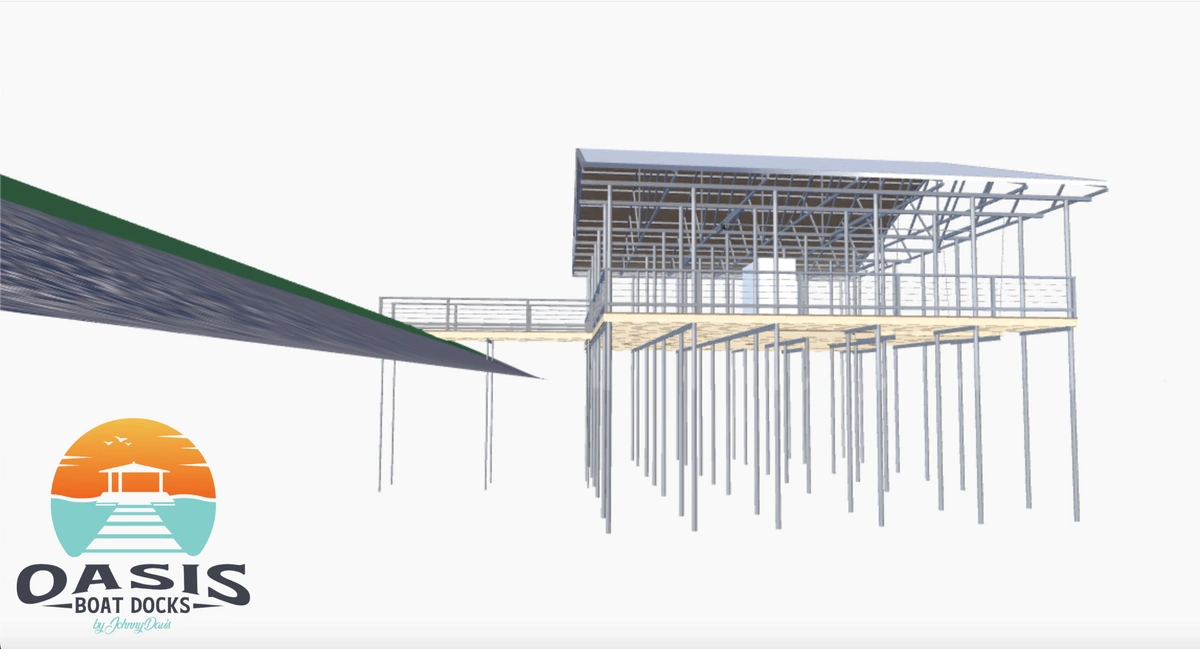 The visualizations for Oasis' custom Dock Designer solution accurately map out the fine details of their products, from the steel pilings that support their docks to the metal frameworks for their different roof styles, down to the nuts and bolts. Dock Designer can instantly generate 2D and 3D views while producing instant parts lists, cost estimates, BOM, and more.
Oasis' system assists employees in capturing the client's vision for their project and instantly gives them all the information they need, from estimates to parts lists, to bring the project to life.