Company Overview
We create custom software for our customers, tailored to their business needs, by collaborating with them. We hire people who want to live out our core values of Character, Craftsmanship, and Collaboration. We offer you the opportunity to help shape and refine the products we develop at our growing company.
The Mission—Why We Exist
To glorify God through service to business innovators and colleagues as we craft sustainable software systems.
The Vision – What We Are Working Toward
RoleModel is the proven leader in partnering with businesses to craft sustainable software systems, tailored to their business. We are a flourishing organization that launches careers, develops leaders, and serves with humility – so that others see God glorified in our work.
Our Values – How We Will Accomplish This Mission
Our Core Values (Character, Collaboration, and Craftsmanship) are the tools we use and the behaviors we exhibit as employees of RoleModel Software.
Who We Serve—Our Partners
Small to medium privately owned businesses and industries seeking to innovate via sustainable software systems that drive outsized value for a set of users to solve complex business problems.
Available Positions
We are always looking for qualified candidates who would like to be considered. Specifically:
Submit your resume at [email protected]
Craftsmanship Academy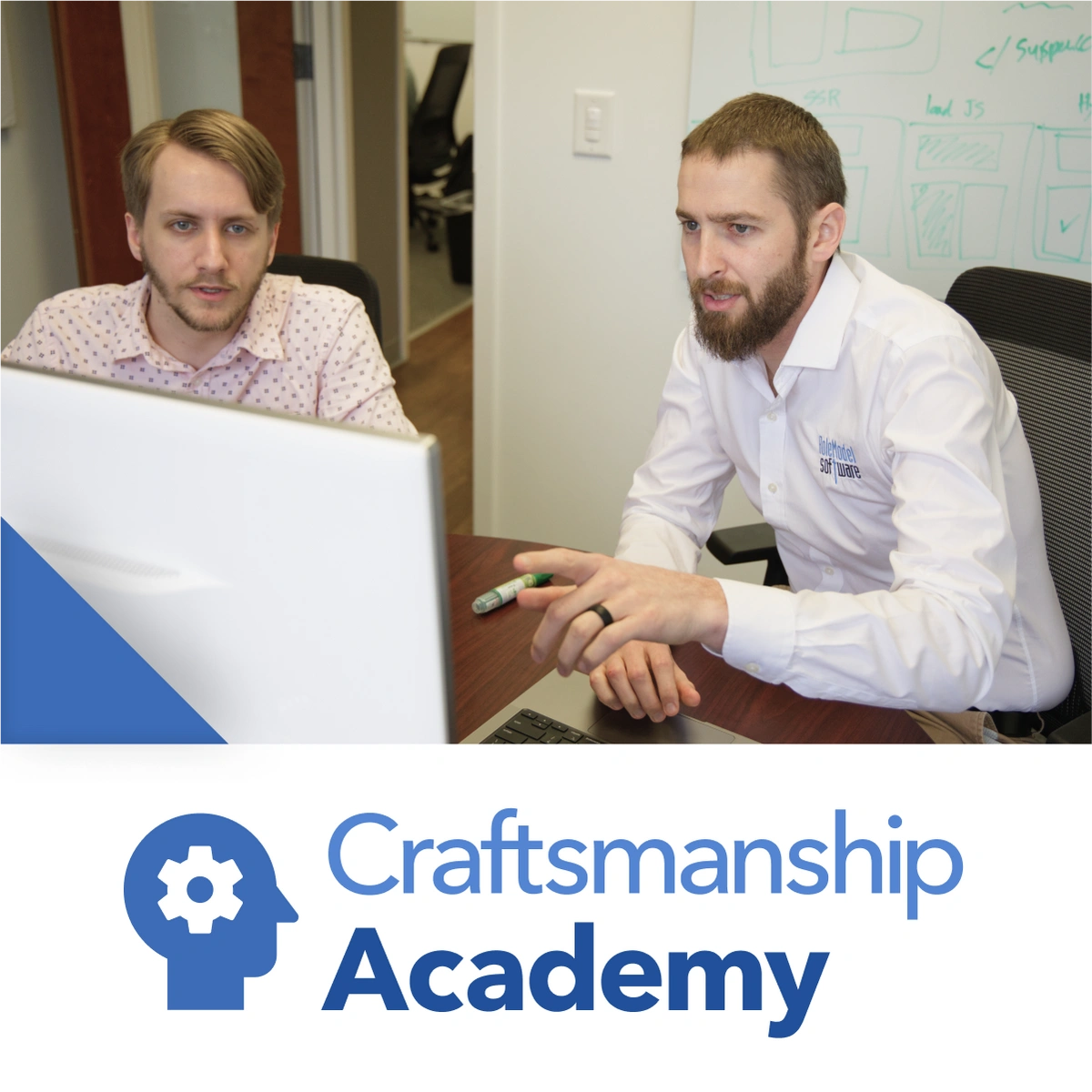 RoleModel's focus on long-term growth leads to run our Craftsmanship Academy each year to train up another cohort of juniorcontributors that see the potential of growing into Craftsmen over time.
Check out https://www.craftsmanshipacademy.com/ for more information.
Want to know more about our education philosophy? Check out this article written by our founder, Ken Auer, to find out more.