The Continued Partnership
Sayfa started work with RoleModel in 2018 and has continued their partnership with RoleModel over the years. Sayfa has opened their app to their partners, changing it from an internal tool to a shared resource. Because of this change, they have requested updates to the platform to support their growth.
Enhancements made to Sayfa's system include refreshing the 3D view within their system, adding details like brackets, and they added updates to the catalog, like rung ladders, and new configurations for the platforms.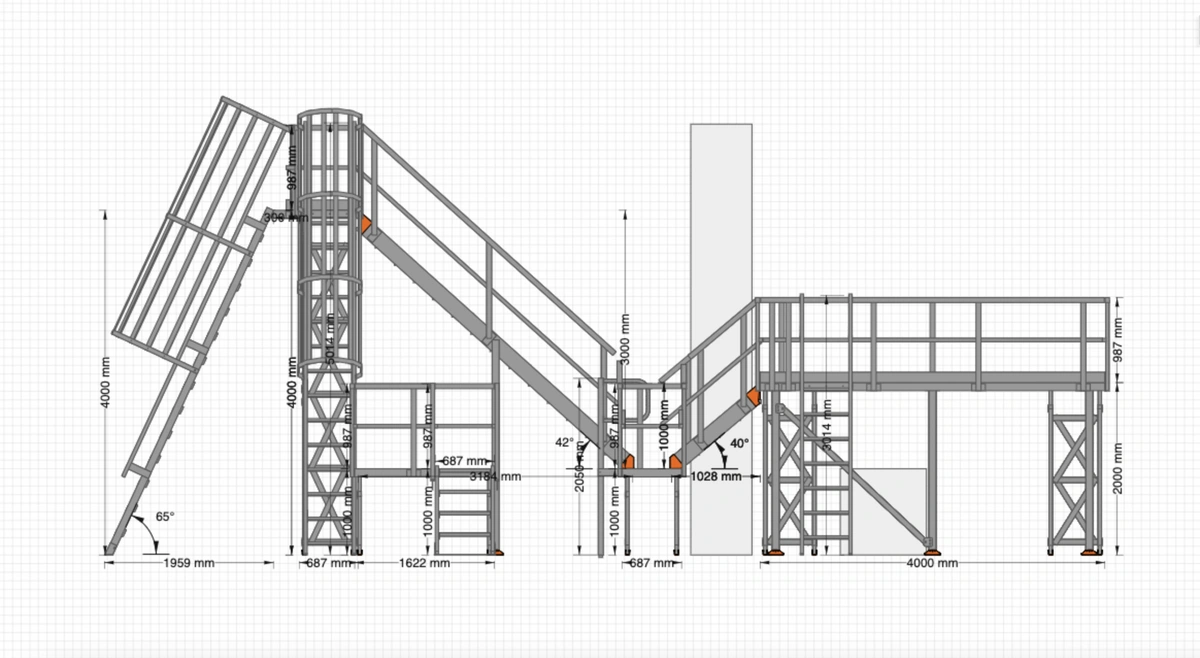 The main additions added to the software were the ladder configurator, their roof designer software, and administrative support.
Sayfa wanted a ladder configurator added to their software to more precisely design their systems. Now, they can edit a ladder, and change the landing style it is attached to. Their system also allows you to change the fall protection types that relate to the ladders, to more accurately design their safety systems.
Sayfa also wanted a new software asset that would allow them to map out their safety systems on roofs. RoleModel built software that lets them import a building plan, and then drop their products onto it, mapping them within set constraints. Their roof designer software interfaces with their main software so they can design a system and import it into their roof designer software.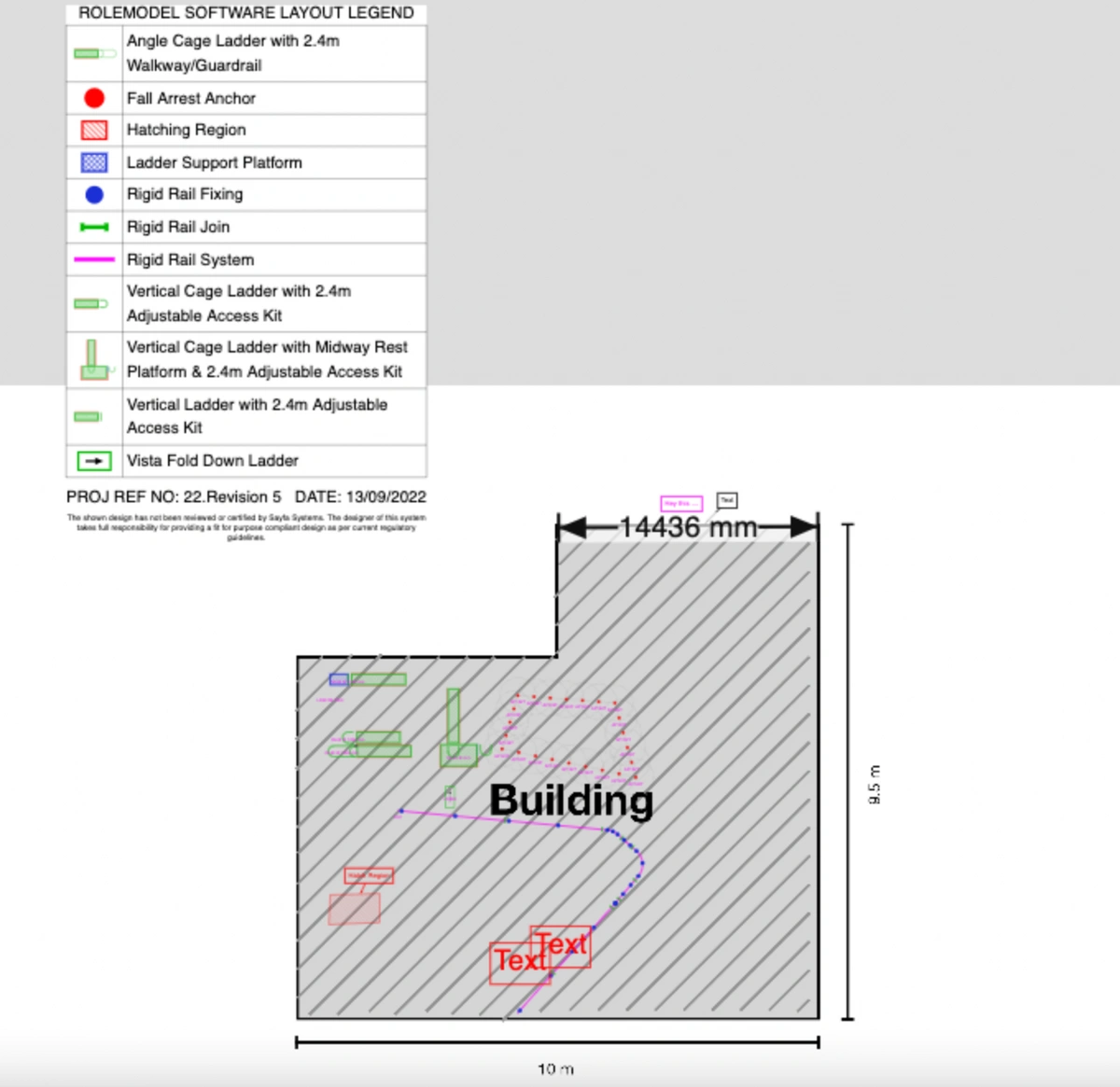 Once Sayfa had two software assets to manage, they needed some admin support for both. Now there is an authentication portal that allows them to manage access and permissions for their different configurators from a central place. Administrator access works across both platforms, such as the ability to add distributors or update access controls. Administrators can also change the recommended retail prices and Sayfa's price for products which then automatically update across both platforms.
Sayfa moved to continuous improvement for their system as they expand their use throughout their business. This includes integration features like expanded support for DXF and DWG files.
Sayfa's software is so successful that they use it as a shared resource for their partners. They continue to partner with Rolemodel because of the value their technology brings to their business. As the partnership continues, their system can grow and scale as they do.