RoleModel works closely with us as they develop the software at a rapid pace. Our team has had a branding refresh to avoid doing the software design twice, and we've used that to push their team to produce software quickly. They've done an amazing job at that, and the experience has been great.
Overview
C12 provides a structured environment for professional development, designed exclusively for Christian CEOs and executives. C12's framework pushes Christian business leaders towards success not only in their business, but in their personal lives as well through the Life & Leadership Balance Wheel. Their signature 5-Point Alignment Matrix emphasizes business growth and excellence in areas such as ​​revenue generation, operations management, financial management, organizational development, and ministry.
Problem
C12 had recently endured a failed software system rollout; it was a customizable ERP that had to be completely scrapped at the 11th hour. This was not the first time either. C12 had tried a few different technology approaches to improve the functionality of their business, but hadn't landed on a sustainable long-term solution. As a result of their past experience, C12's leadership came to RoleModel very wary of custom software. The RoleModel team needed to not only prove they could deliver working software, but also that they could understand C12's business to ensure that the customized system delivered would be what C12 actually needed.
Since permissions vary for different groups of C12 users, they couldn't all have access to the same data. This problem was presently addressed by having a separate system for the different groups of users. Standard members had their own system, Chairs and staff had their own system, and additional third-party applications were being leveraged as well. In many cases, when one group would need to access data from another group's system, inconsistency, different logins, and no single sign-on greatly impeded this process.
Not only that, but because of C12's spliced-together system, the data was very untrustworthy. Data wouldn't save historically and without a reliable way to know that there was a problem, errors were easy to miss. There were concerns about data being compromised in a hack, or low-level users getting access to high-level information that they weren't supposed to. Support requests from members at all levels were numerous and staff were constantly needing to access and manually change data that was breaking.
Solution
After getting a closer look at the current C12 system, RoleModel quickly came up with a proposed unified software approach.
C12 wanted to emphasize the Chair experience which would be the first area to be addressed. The goal was to allow Chairs to manage members, access forms, manage and run meetings, and more, all from within one system. The project's Explore phase centered around rebuilding the most complicated piece: the monthly franchise reporting feature. Submitting reports was the backbone of C12's operations since it involves calculating monthly dues based on current memberships. It also has to handle the many changes to memberships that need to be processed each month. Reporting is a key part of the Chairs' responsibilities. The result of the effort was a complete overhaul of the user flow, but by the conclusion of the Explore phase, the client was beginning to see that optimization and automation were possible due to the drastic improvement of data integrity.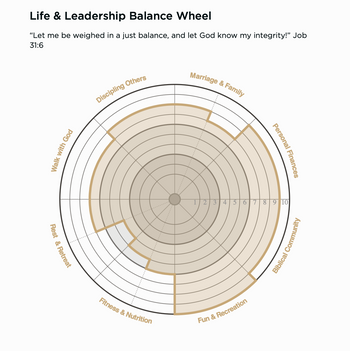 After validating the direction of the project by delivering a successful Explore phase, the development team continued on to standard iterative development, focused on improving the overall member user experience. The members within the C12 ecosystem also needed a way to communicate and interact with each other, and RoleModel was up to the task. The development team created a Community feature that enabled a discussion forum and was built into the base software, eliminating the need for an integrated off-the-shelf software that would not have allowed the polished User Experience that C12 wanted.

The new system also includes digital enhancements of key features which provide a dynamic and engaging experience, helping members visualize data trends more effectively. Historical data is integrated into members' monthly feedback, instantly accessible without needing to flip between months-worth of printouts. This feature has proven to be a valuable addition by improving the quality of C12 meetings across the board.
Results
With less than three months of work, RoleModel delivered a solution that met C12's needs. It combined three systems into one (including additional integrations), allowing anyone associated with C12 to access the data they need without jumping between platforms. They successfully launched the system for use in 70 franchisees initially and then to their entire 2,900 member base with great results. C12 also eliminated the need for individual licenses for three different systems. RoleModel employed user experience research and design to streamline and optimize the system workflow as effectively as possible.
Having dealt with failed partnerships in the past, C12 understood and appreciated how valuable the collaboration was that RoleModel provided. The product manager said:
They have great members that are truly a joy to work with; they're high-quality people.