Solution
Joshua began searching for custom software developers. He found RoleModel Software online and saw how RoleModel had helped decks.com (read case study) create custom software for their customers which let them generate takeoffs in a similar way in a different industry. After an initial consultation, RoleModel recommended starting with a Planning & Exploration (P&E) exercise.
The typical P&E identifies key challenges, prioritizes features, and produces a product development roadmap in about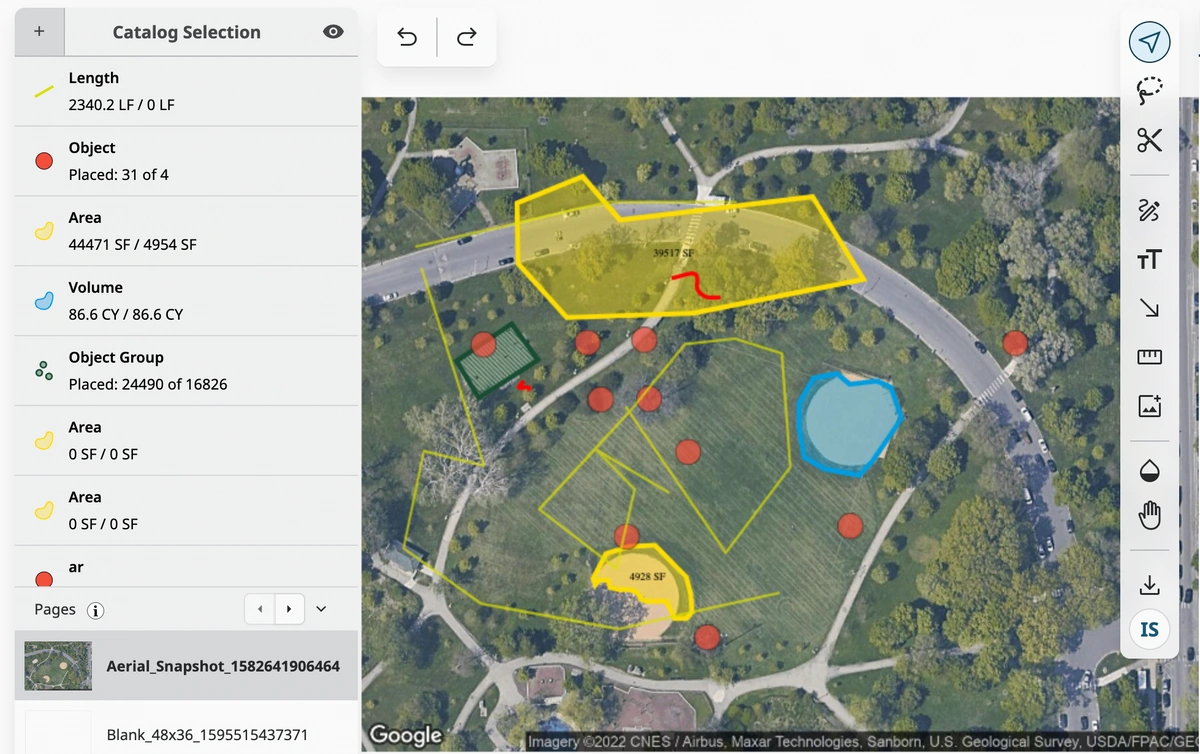 2-3 weeks. However, for this specific project, RoleModel recommended using its LightningCAD framework as a part of the P&E. This approach would jumpstart development and create useful software faster. The team had experienced this acceleration with other clients, and it seemed a perfect fit here.
To start the P&E, RoleModel deployed a seasoned team led by a Software Craftsman and a Design Craftsman, who were backed up by the deep technical and business experience of the entire company. Leveraging LightningCAD allowed the team to create an end-to-end prototype or "walking skeleton" where the user could upload a landscape plan, annotate the landscaping elements to produce an accurate count, and download a revised PDF. In less than a month, the P&E was complete and Joshua began using the software in his business.
Now that Joshua had a working proof of concept, he was ready to engage early customers and begin fleshing out a product that landscapers would pay for. RoleModel moved to the first step of the product roadmap—building a Minimum Viable Product (MVP). As with all RoleModel projects, the team used Agile development practices such as short development cycles and an intense focus on user needs to reduce total software cost and the risk of project failure.
Four months later, the team had moved the application beyond an MVP to a fully-functional product.